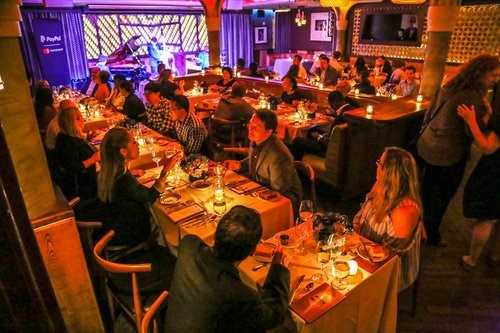 310 Lenox Avenue, Harlem, NY 10027 – – Red Rooster Harlem serves comfort food that celebrates the roots of American cuisine and the neighborhood's diverse culinary traditions. We seek to share the story of Harlem with our guests and offer a space that celebrates local artists, musicians and culinary talents alike. We embrace today's Harlem with a spirit of inclusiveness and community by hiring our family of staff from within the community, inspiring better eating through neighborhood cooking classes, and buying from local purveyors.
Named in honor of the legendary Harlem speakeasy that attracted neighborhood folk, jazz greats, and noteworthy figures of the 20th century from Adam Clayton Powell Jr. to Nat King Cole and James Baldwin, we're privileged to share our namesake with the original Red Rooster.
Co-Creators Andrew Chapman and Marcus Samuelsson have long wanted to open a restaurant that would have a positive impact on the neighborhood's culinary landscape and its community at-large.
Escape from the hustle of the city outside and find yourself downstairs in Red Rooster's best kept secret, Ginny's Supper Club. Our classic Harlem speakeasy vibe lends itself perfectly to creating memorable days and nights of celebration featuring the legendary music of Harlem and Chef Marcus Samuelsson's world renowned cuisine.
Mon-Thurs, 12pm-9pm
Fri, 12pm-9:45pm
Sat, 11am-9:45pm
Sun, 11am-9pm
212.792.9001
WEBSITE: https://www.RedRoosterHarlem.com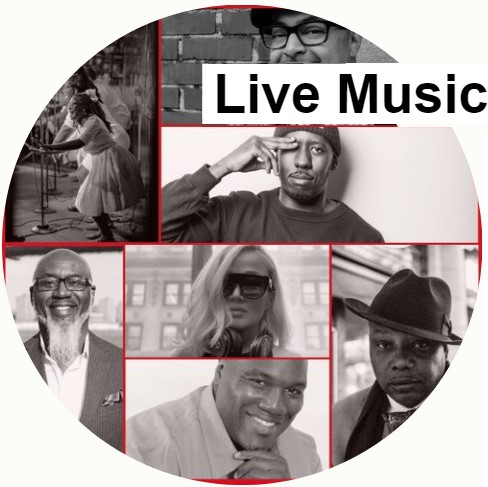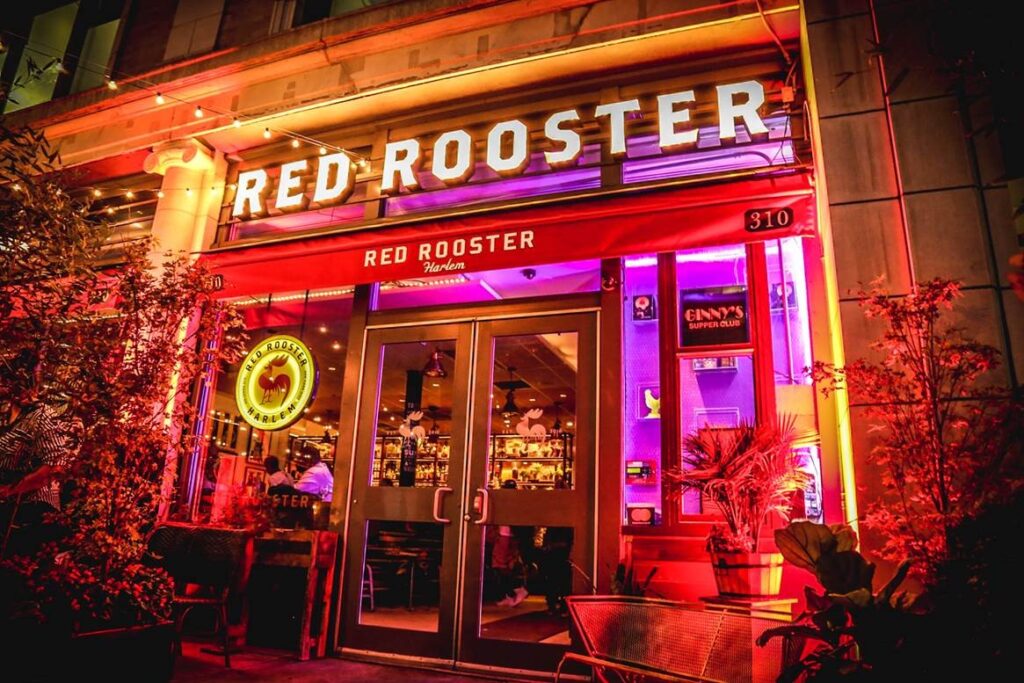 310 Lenox Avenue, Harlem, NY 10027